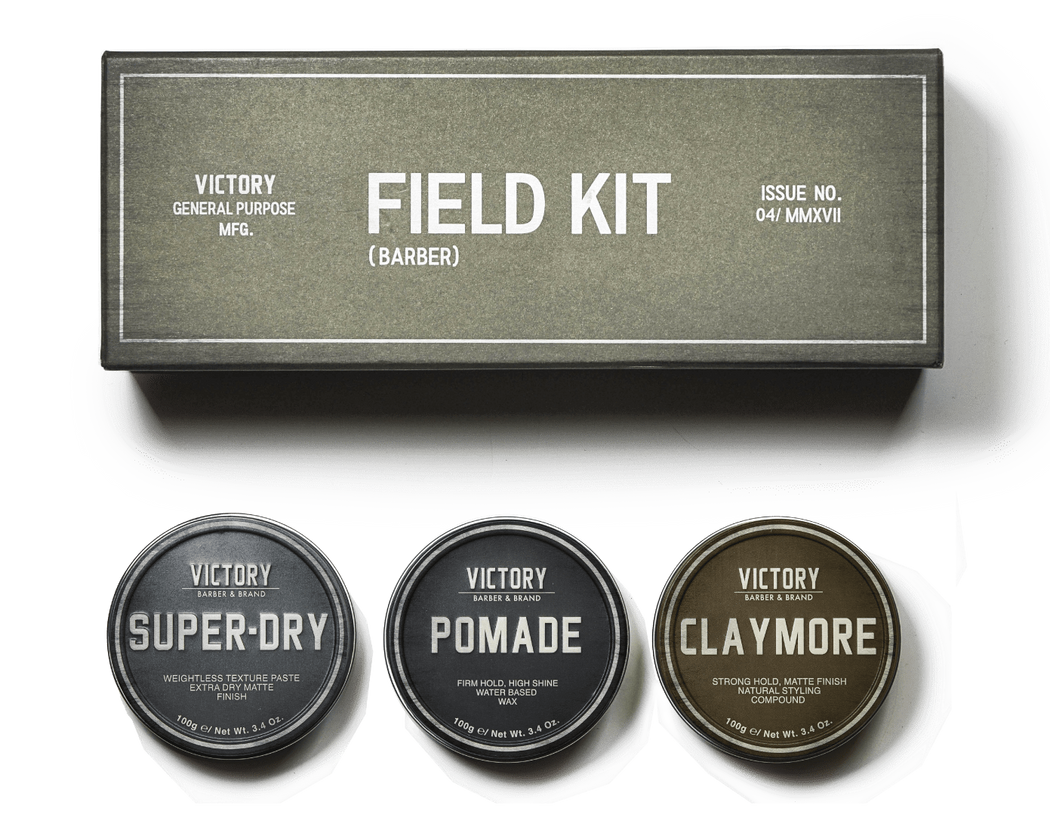 THE FIELD KIT
This robust introduction kit contains a full assortment of Matty's grooming favorites, including one each of the Pomade (3.4 oz.), Claymore (3.4 oz.) and Super-Dry (3.4 oz.) hair styling products.
Watch The Video
Product Details
Pomade
Suitable for all hair types, this classic water-soluble pomade gives an aggressive hold to create a smooth, polished look that would make your grandfather proud.
Claymore
A truly exceptional styling clay that is extra tough and gritty, this clay produces a strong hold and natural finish for a semi-matte texture that leaves hair looking effortlessly messy.
Super-Dry
A gravity-defying texture paste with a woodsy fragrance and an extra dry finish, Super-Dry is ideal for creating perfectly disheveled hairstyles that look effortlessly cool.
Features
Modeled after a World War II rations kit.
Contains the full line of styling products.
Create a variety of handsome hairstyles with superior finishes and fragrances.
Groom your hair, walk taller...good lad.
Field Kit
Great products, really cool "kit" it comes in as well!
Best hair product i have ever used!
Excellent product
I cannot open the Super Dry tin! I requested help, and they sent a new one out. Still waiting for that! I love the product and the smell! Excellent and will buy again!
The best
Love all the products I have bought. Now I just need to decide which package I want to get for my shop.